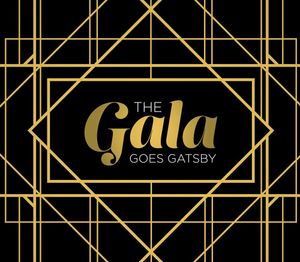 By Allison Childers | September 27, 2018 at 7:17 PM CDT - Updated October 1 at 9:57 AM 
BATON ROUGE, LA (WAFB) - Basking in the ambiance of the 20s, nearly one thousand Baton Rouge gents and dames partied like it was 1925 at L'Auberge Casino & Hotel on Thursday, Sept. 13, raising more than $475,000 for cancer care at Mary Bird Perkins-Our Lady of the Lake Cancer Center and Cancer Services' first joint fundraiser, The Gala Goes Gatsby. 
The organizations joined forces earlier this year to serve more people and most efficiently put donor dollars to work in helping anyone in the area touched by cancer. 
With 100 percent of proceeds devoted to the area's cancer patients, the funds generated will allow patients to receive complete treatment free of charge – from infusions and medical consultations to wigs and support groups for the whole family. 
Guests sampled treats and libations from more than twenty local eateries, danced the night away to Gatsby-era music by Ned Fasullo & The Fabulous Big Band Orchestra, participated in live and silent auction bidding and made donations in others' names through the Lee Michaels' 365 Days of Giving Wall. 
The "see and be seen" GMFS Mortgage Speakeasy in L'Auberge's Club 38 was a highlight of the night, complete with a whiskey tasting experience sponsored by Calandro's, a secret password required to enter, and classic 1920s drinks from local cocktail bars. 
Ethan Bush, vice president and chief development officer at Mary Bird Perkins-Our Lady of the Lake Cancer Center, and Whitney Craig, director of Cancer Services, said the event represented the organizations' collaboration to serve thousands of cancer patients and their families. 
"Our community's generosity and compassion for cancer patients is always amazing, and the sponsors who made this first Gala so successful are so appreciated," said Bush. 
"We know we couldn't do any of this – unmatched cancer care or the fundraising events that support it – without the attendees, who come together with an inspirational focus on helping cancer patients." 
All proceeds will help transform cancer care by furthering the Cancer Center's best-practice, comprehensive care for patients through every step of the cancer journey, including disease sitespecific multi-disciplinary care teams, a robust clinical research program and extensive supportive care services. Craig said this streamlining of efforts demonstrates the type of collaboration that both Cancer Services and the Cancer Center hoped for in a partnership. 
"Every single dollar raised from this one event will enable both organizations to further extend their mission and serve not only every cancer patient in a much larger and more impactful way, but also their family members," said Craig. 
"Cancer Services directly helps people in the area with cancer, no matter where they're being treated, in addition to their families. The wide variety of programs and services benefits adults and children alike." 
Cancer Services offers support to patients and families through programs ranging from counseling and wigs to exercise programs and kids' camps. 
The Gala Goes Gatsby, chaired by volunteers Rebecca Rathbone Harrod and Katie Goodson, was held at presenting sponsor L'Auberge Casino & Hotel. The event will feature a new theme each year. 
For information on The Gala 2019, call (225) 215-1221.