A Salute to Sinatra I & II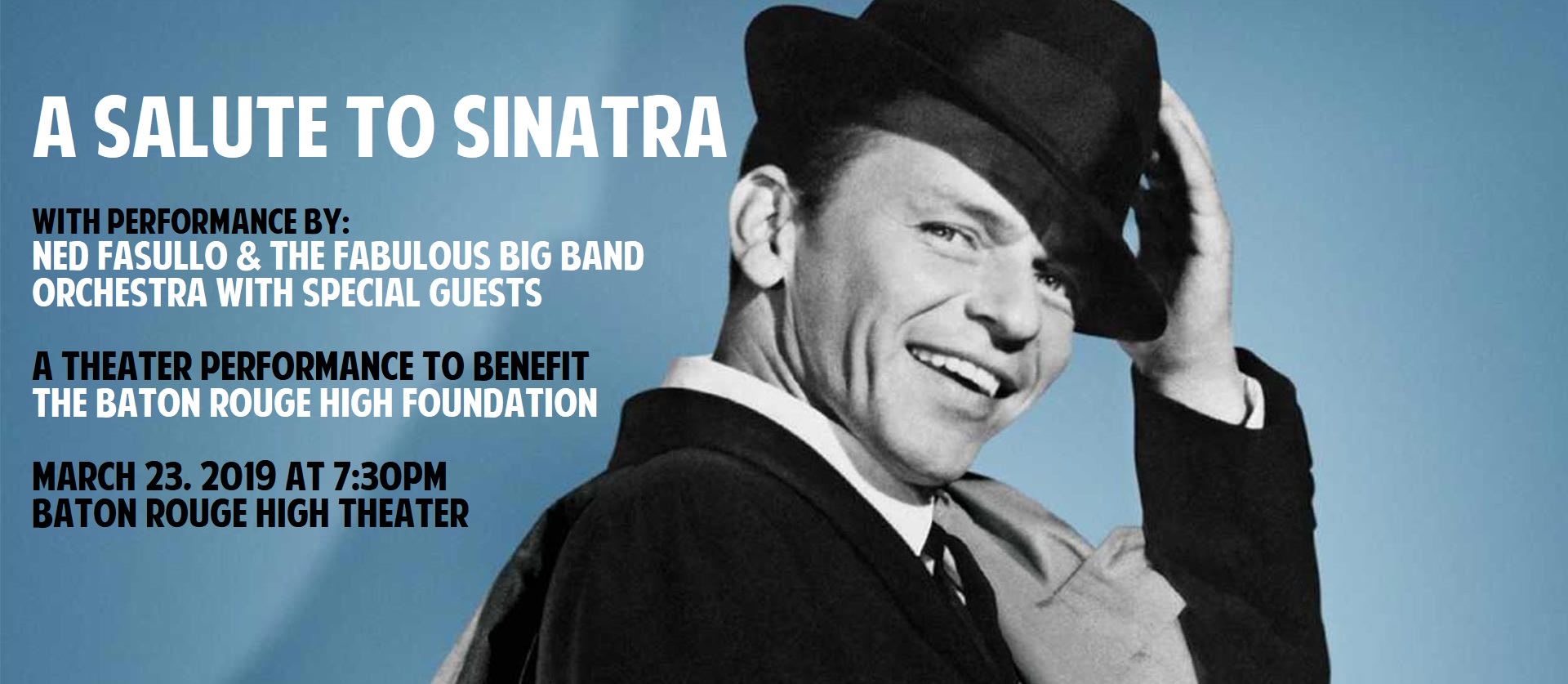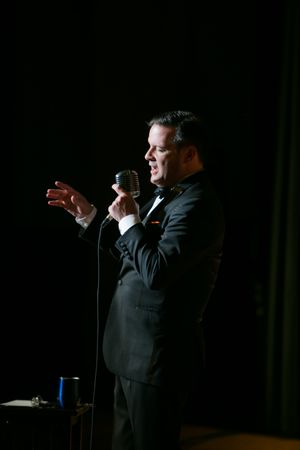 Abstract: "Call him a saloon singer, an entertainer or an icon, Frank Sinatra encompassed the true nature of the American dream. Rising from poverty to the upper echelon of entertainment, Sinatra set the bar for the Great American Songbook, working with all of the best arrangers, composers, musicians and fellow entertainers to create one of the largest and most played catalogs of popular American standards ever. This show is a tribute to the sights and sounds and emotions of the music from the man known as Ole' Blue Eyes and the Chairman of the Board. We will be performing with a full 16 piece big band orchestra made up of the finest musicians Louisiana has ever seen, performing a who's who of Sinatra's greatest hits. This is a show not to miss supporting a wonderful organization." Ned Fasullo
Description: A Salute to Sinatra with Performance by Ned Fasullo & The Fabulous Big Band Orchestra, showcasing two 45 minute sets of Sinatra's biggest hits separated by a brief intermission. Ned gives info and discussion around each song's history, composer, arranger and more.
Show programs are provided to all attendees! 
Produced as a stage performance with lights and sound, and a real 16 piece big band orchestra to seated guests.
Average guest capacity is for 400 to 1500 guests.
Can be performed as a pt. I & pt. II featuring different songs in each show for a multi-night engagement.
Show Format:
7:00 PM VIP Cocktail Reception for Sponsors and/or VIP Guests 
7:30 PM Curtain Call
Stage Plotting, Sound and Lighting Requirements:
For booking information for this type of show, please fill in our online Booking Information request and we will respond to you within 24 hours.